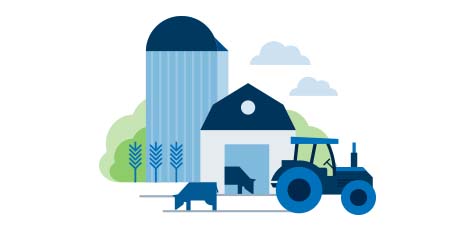 Based in Alberta, just like you
Your farm or agri-business needs Alberta-based financial advice with solutions unique to our province's agriculture economy. We get it. We've operated in this province for more than 80 years and manage over $400 million for our agriculture members.
At Servus, our relationship managers will give you homegrown advice and do on-site visits to see your hard work first-hand and give you financial advice best suited to your needs.
That's the way to do business in Alberta.
Talk to a relationship manager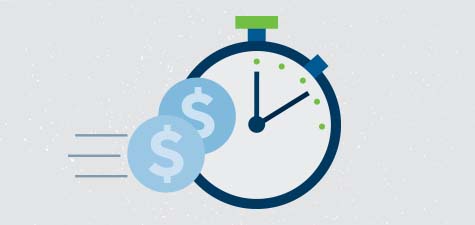 Borrow quickly and easily…
Farming can be unpredictable.
Having access to cash when you need it shouldn't be.
That's why we offer custom borrowing solutions based on your unique business. We also take the local community and economy into account and can turn around fast approvals because all lending decisions are made right here in Alberta.
Talk to a relationship manager
What our members are saying…
Val and Deone, Lone Star Angus
That was our "aha" moment; she understood farming, had been actively involved in the agriculture industry prior to joining the financial industry, could read and understand farm tax returns, and most important of all had people skills that made us feel important rather than just a number.
Willy and Audrey Trenchuk, Trenchuk Cattle Company
Our biggest success (with the help of Servus) was achieving our goal of acquiring land. We've been able to quadruple our farm over the last 10 years and now own 30 quarters of land. We've also been able to keep our boys involved in the farm and help the next generation start their own operation.
Wendy Adam, Adam Farms
After our train wreck with our past Ag provider, we met Angie from Ponoka. We soon realized that Servus had come a long way with their Ag department. Angie gave us the small town feeling with the highest professional care and advice!! I would recommend Servus to anyone looking for a change regardless of their situation… good or bad… they will try their best to get the best results at a timely fashion.
David and Muriel Hill
We have an incredible Relationship Manager who genuinely cares about us and our business. An eye opener to us was hearing that our she had visited her clients and worked with them "hands on" to gain both an appreciation and understanding of their challenges.
We would highly recommend Servus! Their approach to lending is one that we understand and is like the banking industry that we used to know. Their caring personal approach is so refreshing in an ever changing and impersonal banking world.
7da6f822-6984-416f-b8b1-05fc2bf9a9d6
1
1
Let's get started
You might also be interested in...
Considering AgriInvest to help manage small income declines
;