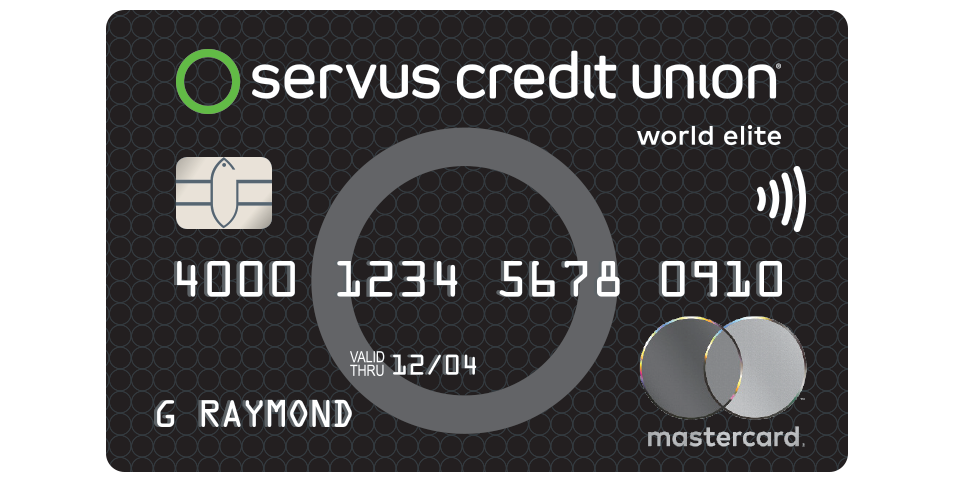 Reward yourself with a Servus Mastercard
At Servus, we look at the whole financial picture. That's why a Servus Mastercard isn't just a credit card, it's a tool that can help you meet your financial goals and reward you along the way.
Find out just how rewarding a Servus Mastercard can be.
Find the card for you
Apply today
How rewarding is a Servus Mastercard?
Tips for maximizing your Servus Mastercard
cfb40292-c105-4c6c-84fc-05d264151b6f
3
2
Servus Credit Union is stating our re-commitment to the Code of Conduct for the Credit and Debit Card Industry in Canada. The Code was designed to protect credit union members' interests related to the issuance and acceptance of payment cards, and to the operation of payment card networks.
;