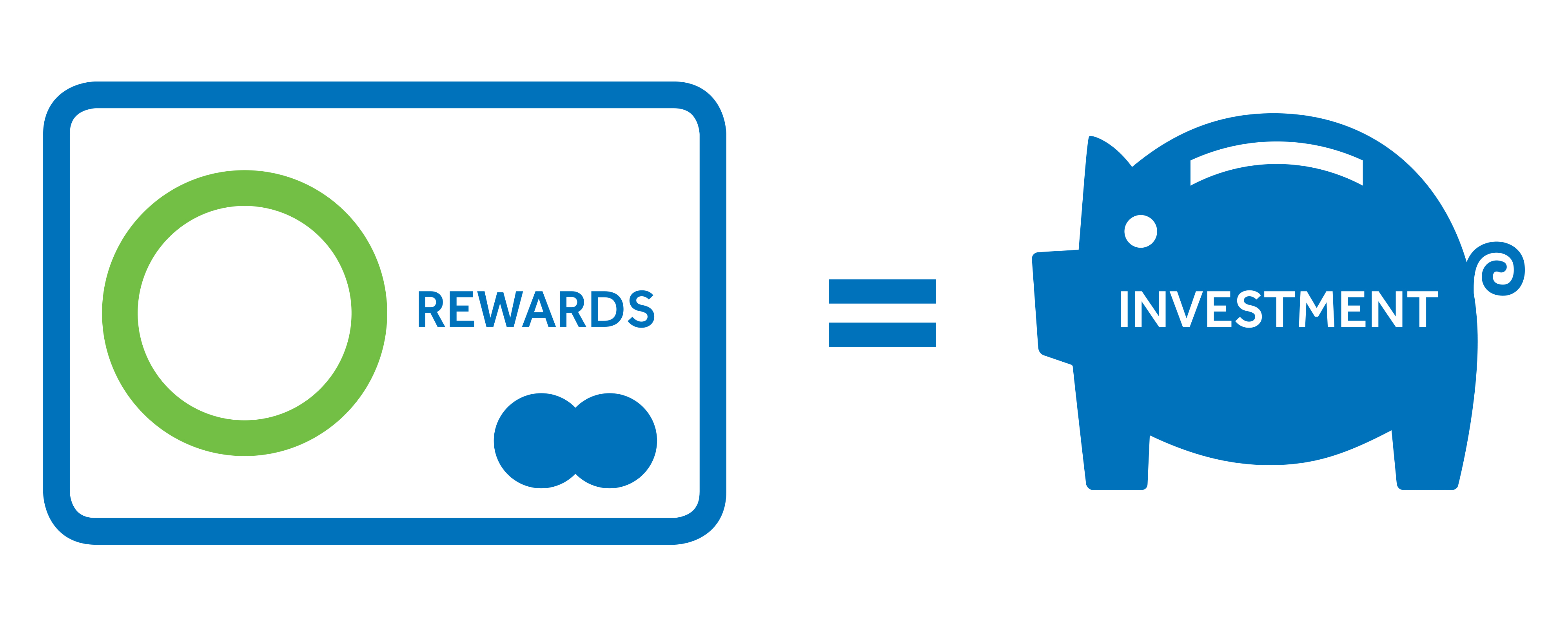 You can convert the Circle Rewards you've earned into various investment products. Once you find out your point balance, the next step is choosing the right investment to meet your goals.
I'm investing for…
Invest in your child's education with an RESP that will help cover the costs.
Enjoy the lifestyle you want in retirement by investing in an RRSP.
Life happens. Invest in a TFSA and you can access funds when you need them.
A new car. A home renovation. Start saving for your next big purchase with a GIC.
Ready to invest your Circle Rewards?
Step 1: View your Reward balance. Find out how many Circle Reward points you have by signing in to your Mastercard account through online banking, or call the number on the back of your card.
Step 2: Choose an investment. Call our Member Contact Centre at 1.877.378.8728 or visit your local branch and speak to a financial advisor about which investment product is right for you. If your reward balance is not quite at $500, ask us how you can top up your rewards.
Step 3: Convert your points. Convert your Circle Rewards into an investment of your choice and watch it grow.