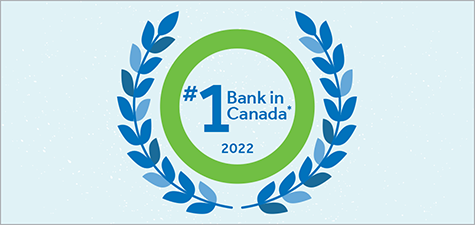 Because we're unlike your bank
We were #1 in Canada on Forbes list of World's Best Banks+ in 2022. Why? Because at Servus you get honest advice that's best for you, a say in how our business operates and even a share of our annual profits.
It's time to unlike your bank and join Servus for a more rewarding banking experience.
Become a member
Profit Share® program
Unlike at the banks, when we profit, you profit. Earn Profit Share® Rewards cash every year on your everyday banking, loans, investments and even on Servus Mastercard® credit cards! The more business you do with us, the more you're rewarded, including chances to win $1 million in The Servus Big Share™ Contest.
Exceptional service
There's a reason we're ranked #1 in Service Excellence*. From financial advisors who help you achieve your personal money goals, to business banking experts specializing in solutions that power your business, and our Servus Wealth Strategies team offering sophisticated planning and investment advice — we're dedicated to helping you feel good about your money.
;
Local decision making
Staying close to the people we serve is fundamental to our success. Being based in Alberta, we understand and adapt quickly to meet the needs of our members. It's why our 40,000+ business members trust us to manage $10 billion in loans and deposits.
100% deposit guarantee
Enjoy peace of mind knowing deposits at Servus are 100% guaranteed by the Credit Union Deposit Guarantee Corporation. This means the money you put in and the interest earned is safe and secure — up to any dollar amount.
Servus Wealth Strategies Ltd. is a subsidiary of Servus Credit Union Ltd. offering financial planning, life insurance and investments.
;