You know which expert you'd go see to fix a toothache (a dentist) or to get the oil changed in your car (a mechanic), but do you know exactly who to seek out for help with your finances? Perhaps you weren't even aware there are different financial experts available? That's okay!
Finding your "perfect match" comes down to where you are in your financial journey and what you're hoping to achieve. Based on these factors, your money plan expert awaits you in the form of a financial advisor, an investment specialist or an investment advisor.
Let us introduce you to one of each so you can get to know what they do, how they can help you and what to expect when you make an appointment to see them.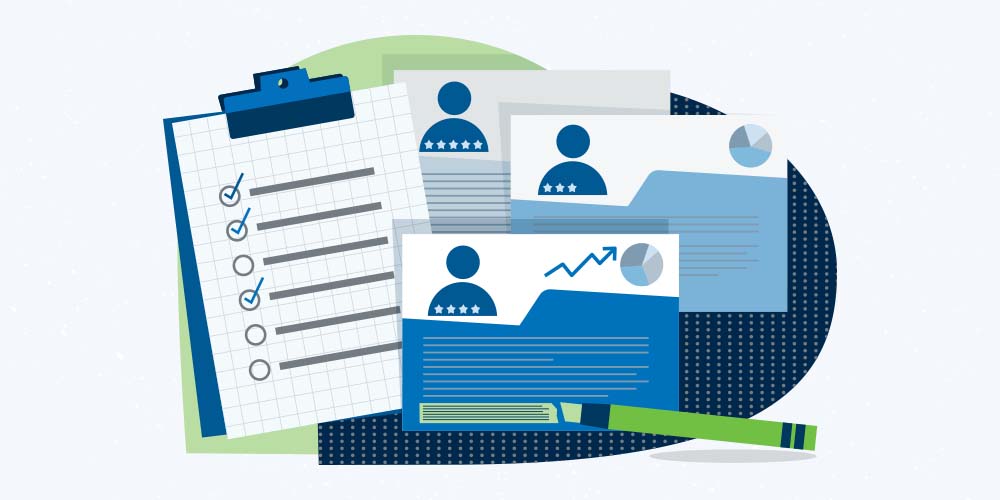 Kevin O'Donnell – Financial Advisor, Servus Credit Union/Credential Asset Management Inc.
What do I do best?
Often I am the first person that a member would speak to when they're beginning their investing journey. My strengths are twofold:
Building a trusting relationship with our members and putting them at ease with the in-depth process
Identifying any overlooked opportunities from the past
After assessing their needs and life stage, I would be able to either work with the member myself or direct them to a colleague to address more complex needs.
What types of questions will I ask you?
First and foremost I identify your personal short- and long-term goals, whether it's saving for a trip or a comfortable retirement. I often ask pretty basic questions like, "What's your savings goal?" or "When do you plan to retire and what does that look like?" I also follow up and ask if your plan is on track and how you're measuring it.
What can I help you with?
I am able to build strategies to help you achieve your goals by identifying the appropriate account type (i.e. registered RRSP/TFSA or non-registered account) and the appropriate investment vehicle for the stated goal. If there is a more complex personal financial situation, I refer to the expertise of a colleague, either an investment advisor or an investment specialist, depending on your needs.
What's the cost of my services?
There are no upfront costs associated with my advice and service, but there are potential costs depending on the choice of product solutions. These would be discussed and explained beforehand.
Find a financial advisor
Janet Bradley, PFP – Financial Planner, Servus Credit Union/Credential Asset Management Inc.
What do I do best?
I can fully understand a member's simple or more complex needs and goals. I often work with members that are in a life stage involving strategic asset building. At this stage we are making sense of and planning with multiple employment sponsored savings strategies. We work to set up a plan that aligns with these sponsored savings plans efficiently. Together, we plan and discuss how to build net worth — do we save or pay down debt? As we do this we are setting up the foundation for your ultimate retirement and financial plan.
What types of questions will I ask you?
I am going to want to know about you, your unique situation and what your goals are both short-term and long-term. I will ask about your current and projected financial situation as well as your leisure interests and personal values. The more I know about you and what's important to you, both personally and financially, the more tailored my recommendations and planning will be.
What can I help you with?
I am able to assess your current, unique situation and make recommendations to help you attain your specific goals and better your overall financial fitness. I am able to go more in-depth with my assessment and recommendations for members who often have more complex needs and situations in regards to retirement planning and tax planning. I will work with you to come up with a plan including solutions that work for you personally. I also have resources, such as insurance specialists and estate specialists that can bring expertise to our plan and open doors to products that may not otherwise be available.
What's the cost of my services?
There are no upfront costs associated with my advice and service. Depending on the product solutions we use for your needs there may or may not be some fees associated with them. Products with associated fees will always be fully explained and discussed with you before being used.
Find a financial planner
Darcy Douma – Senior Wealth Advisor, Servus Wealth Strategies/Credential Securities
What do I do best?
My main focus is helping members prepare for and enjoy retirement. I work with members getting closer to retirement or who've already retired and have questions such as, "Have I saved enough for retirement?", "Which assets should I spend first?" or "Should I take my Canada Pension Plan now or defer?" Members in this stage are shifting their focus from accumulation (i.e. building wealth) to de-accumulation (i.e. spending). I help members navigate this transition. Depending on the member's needs I may address other planning areas, such as retirement planning, tax planning, estate planning and risk management.
What types of questions will I ask you?
The wealth management process begins with deep fact finding to uncover your goals and objectives, and gather data to get a clear picture of your current financial position. I will want to know things such as, "What will your retirement lifestyle look like?", "What kind of hobbies will you have?" or "What will you need for an after-tax income each year?"
What can I help you with?
Once I have a good understanding of where you currently stand financially and where you want to go, I can provide you with an action plan and recommendations to work toward your goals and objectives. From there I will help you implement your personalized plan. Once implemented, members can count on regular progress meetings to review their plan and make changes if necessary. I feel that by having a written plan, members will have peace of mind knowing they are working toward realistic goals and have the ability to react to life changes as they come along.
What's the cost of my services?
You should know how your advisor is compensated. In the wealth management industry there has been a shift from commission-based advice to fee-based advice. Fee-based advice provides more transparency for the investor so they can see what they are paying in fees in relation to the service, advice and financial planning they are receiving. Fee-based accounts do not charge transaction fees every time a trade is made. Instead, a monthly or quarterly fee is charged (based on account size).
Find a senior wealth advisor
As you move along your financial journey and your net worth increases, so will the complexity of your financial service needs. No matter how much money you have, you can get great advice at every level that will help you achieve your goals – whatever those may be!