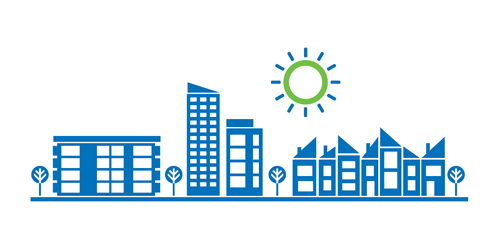 Servus offers custom banking plans for both condominium corporations and property management companies. Our experts will meet with your board to understand your immediate and long-term financial needs and develop a plan that suits you.
Customize your plan
Build a daily banking plan with features and services to help you manage your finances your way, including:
Cash management solutions. CAFT (customer automated fund transfer) and Interac e-Transfer® allow you to collect condo fees with ease and transfer money with convenience.
Digital banking. View your account information in real-time, pay bills with a few clicks and use remote deposit capture to easily accept cheque payments.
Optimize your reserve funds
With a solid saving and investment plan you achieve your long-term financial goals. We can help with:
Special savings plans to earn more interest on your liquid funds
Flexible and fixed term GIC's to earn higher interest on your investable funds
A 100% deposit guarantee that protects your deposits and interest earned
Dedicated specialists who will manage your savings and investments to meet your financial goals
Share in our profits
At Servus you're more than a member, you're an owner! This means that unlike banks who pay profits to shareholders, we share our profits with you. Each year we profit, you'll receive a 25% rebate of your annual service fees back into your account, simply for being a member