The air is crisp, the leaves are changing colour and the days are noticeably shorter. All sure indicators that fall has arrived. Typically, this means children are headed back to school and parents are dealing with the aftermath of the expenses like supplies and clothing – not to mention all of those extra-curricular activities. This year looks a little different though as we continue navigating the COVID-19 pandemic.
Whether you have children heading back to the classroom or participating in distance learning from home, you're sure to encounter necessary expenses to set them up for success. Add on the fact that holiday season is looming on the horizon and this can easily become a stressful time to manage your finances.
According to Jennifer Ryan, Branch Manager at Servus's Okotoks branch, "the most common pitfall people experience at this time of year is not planning for these expenses and resorting to high interest credit cards without a plan to pay it off."
If you're finding it difficult to budget at this time of year, would it occur to you to approach a financial advisor? If not, you aren't alone. "People might fear judgment or think they need to have a lot of money in order to see an advisor," says Jennifer. "In fact, we can help with budgeting and emergency savings, as well as offer sound advice, even if you're just starting out."
There are benefits to doing just that. A financial advisor can evaluate your position and provide personalized solutions to help you manage increased seasonal costs. "We have lots of options and we'll work with you to come up with a plan to get back on track and work within your goals," says Jennifer.
As a mom herself, Jennifer has experience managing this expensive time of year. "For back-to-school I start planning at the beginning of the summer. I make a list of what I need and then I make a budget based on what I think it will all cost." She adds that putting money from every pay cheque into a savings account prevents you from having to come up with it all at once. Servus's Top-Up Savings tool can help by making incremental savings automatic every time you make a purchase using your Servus Member Card®.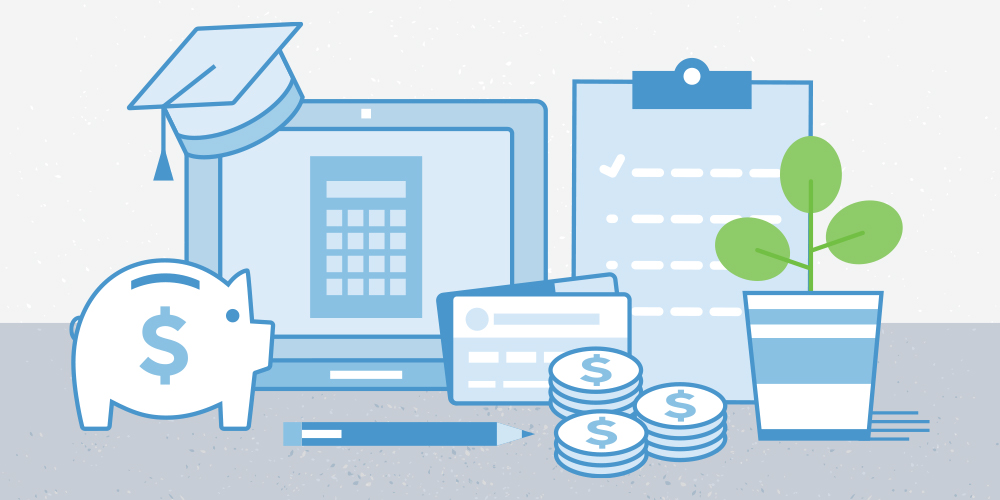 Once you've made a budget, Jennifer also shared some tips on how to make the most of it. "I shop the flyers and pick items up as they are on sale. In the past I've also used online swap sites to sell clothes that my daughter has outgrown, which then gives me money to put towards new ones she needs."
In addition to supporting debt management, your advisor can work with you to set seasonal savings goals for the future. "Make a realistic spending budget," says Jennifer. "Think of Christmas, for example, it's not just the presents but the food, entertaining, travel and more. Add up what you spent last year and then increase it by 5-10%." This is advice that Jennifer lives by, "I do this every January and then set up an automatic transfer every pay day to reach my goal. You can do this yourself with the digital goal tool in Servus online banking."
Don't let the pressure of seasonal expenses overwhelm you in the midst of an already uncertain time. With a budget goal and the support of a financial advisor you'll be on track toward feeling great about your money.