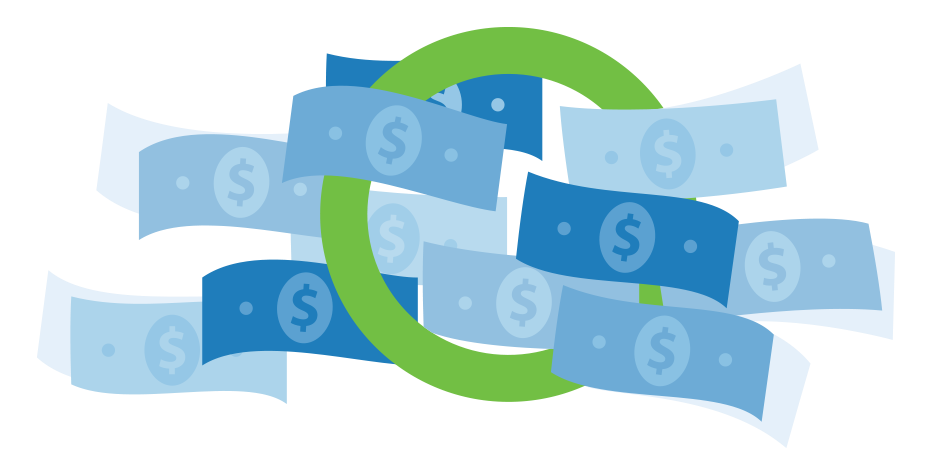 WE'RE ALL ABOUT SHARING
This year we shared over $60 million!
Unlike the banks, when we profit, you do too - through our Profit Share® program. Because sharing with members is what we do and this year is no different!
Log in to online banking to see how much Profit Share Rewards cash you received this year.
See your Profit Share Rewards cash
;
Profit Share® Rewards Calculator
Move the sliders, see what you can earn:
Daily banking & savings accounts

Maximize your 2023 reward
Do you have a Credential® account?
Earn more with a Servus Mastercard®
;
Profit Share program
Patronage (Profit Share® Rewards cash)
Personal banking members get cash back based on the average balances you hold in your Servus loans and deposits*. Patronage is paid differently on different types of accounts and broker mortgages.
Agriculture and commercial accounts get a rebate on service charges rather than on the average balances you hold.
Common share dividends
We pay common share dividends as additional common shares. This means you get more shares based on how many shares you already have.
Investment share dividends
We pay investment share dividends as additional shares that you can redeem in cash, which is directly deposited into your accounts, registered retirement savings plans (RRSPs) or registered retirement investment funds (RRIFs).
Earn Profit Share Rewards cash on your…
Who wouldn't want cash back?
I have benefited personally from the gift Servus Credit Union gives back through profit sharing for the last several years, but I really noticed how much Profit Share I got back when my husband and I purchased our first home and got our mortgage with Servus.
⋆⋆⋆⋆Servus Member
;
Ready to earn your share?
Credit Card Bonus amounts shown are maximum amounts and may be lower if you had reduced annual fees. Investments at Servus Credit Union include GICs and term deposits in both registered and non-registered accounts and Servus GICs sold by Servus Wealth Strategies. Other investments available through Servus Wealth Strategies are not eligible for Profit Share Rewards at this time. Profit Share Rewards figures shown in this calculator are based on the 2021 Servus Credit Union Profit Share Program model as approved by the Board of Directors for Servus.
**Mutual funds are offered through Credential Asset Management Inc. Mutual funds and other securities are offered through Credential Securities, a division of Credential Qtrade Securities Inc. Credential Securities is a registered mark owned by Aviso Wealth Inc.
;