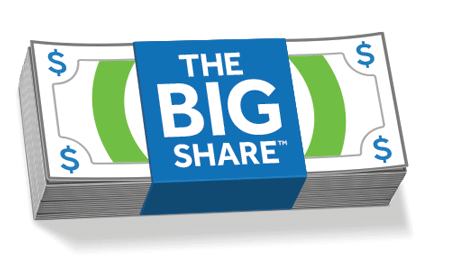 January 1 – April 30
The Big Share™ Contest
We're giving away $1 million to one lucky winner. You will not only be saving your money for a chance to win, but you'll also earn interest & Profit Share® Rewards cash!
Read the fine print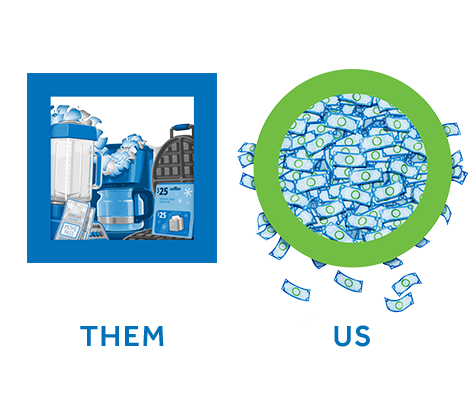 Profit Share Rewards
Already a member? You're already entered
You've earned 1 entry for every $1 you received as 2018 Profit Share Rewards cash. Improve your chances of winning the $1 million: get an extra entry for every $500 your savings balances grow during the Contest.
The Big Share promotion
2.45 %
Effective Yield Rate
2 Year Redeemable Rate Builder
Special offer rates
We're also sharing a great rate—available exclusively during The Big Share Contest period! Watch your investment grow, keep the flexibility.
Effective yield rate. Product can be redeemed in full upon maturity or yearly on the anniversary date. Interest accrues and compounds on the anniversary date. Maximum $5,000,000 investment per qualified member. Please refer to the Official Contest Rules for full details on The Big Share Contest. Rates are subject to change, terms and conditions may apply.
Compare our rates
Official Contest Rules
What are you waiting for? Let's get started!
†No purchase necessary. One prize available to be won, valuing $1,000,000. Contest closes April 30, 2019. Winner must be, or become, a member of Servus Credit Union. Odds depend on number of entries received. Math skill test required to win. See the Official Contest Rules for eligibility, alternate means of entry and other important conditions.
™ The Servus logo and the Servus Circle graphic device are trademarked properties of Servus Credit Union Ltd.
;