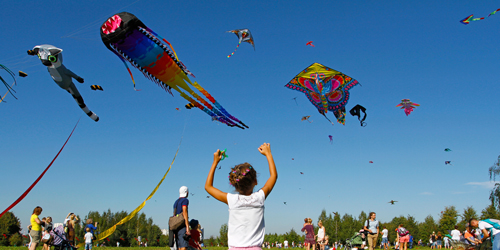 The good weather—and the good times—don't end in September! From music festivals and kite flying to adventure races and art tours, there's still plenty of fun to be had across the province.
Here are some of the events we're sponsoring in September.
Fall is the shortest season in Alberta, so don't let it pass you by. Join us at one of our community events—where we partner with local organizations to give back and have fun.
---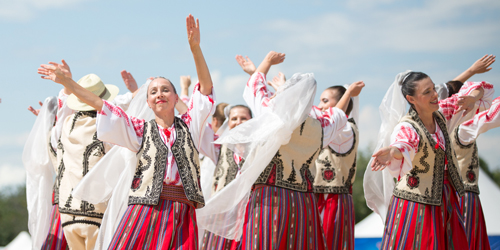 Community events in August
Ah, those dog days of summer. Albertans wait for them every year. Camping, swimming, picnicking. What do you like to do on the hottest days of the year?
This year, soak up the heat at some Servus-sponsored events. Here are just a few events we're supporting in August.
These sponsorships are part of our commitment to give back and have fun in communities where we live and work across the province. So slather on the sunscreen, grab a hat and enjoy those dog days of summer!
---
Get ready for festival season
If you love food, street performers, films or music — or all of the above! — festivals are on your to-do list this spring and summer. Servus is helping organizations across the province put on their best event. It's a great way for us to champion active living and have fun in towns and cities right across Alberta.
Here are some festivals, big and small, that we're sponsoring in some way this season.
So get out your maps and head off to some festivals around the province this spring and summer!