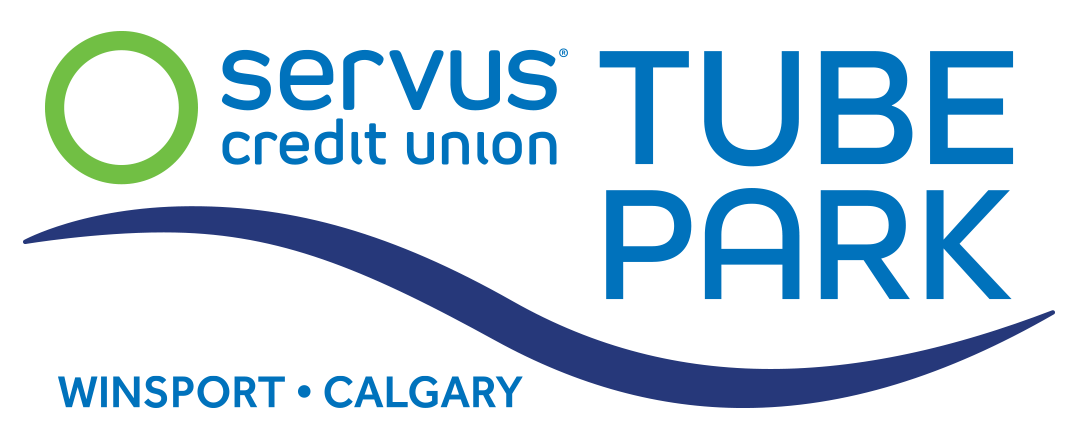 Servus Tube Park
Building on the already successful partnership with WinSport, Servus is now presenting sponsor of Tube Park Fridays at WinSport. Servus Tube Park Fridays will continue to provide discounted tickets from December to March 2022 making this activity accessible to Calgarians.
Servus Tube Park Fridays:
January 14, 2022
January 21, 2022
January 28, 2022
February 4, 2022
February 11, 2022
February 25, 2022
March 4, 2022
March 11, 2022
Go to winsport.ca to get your discounted Servus Tube Park Friday $15 tickets.
Benefits of a Servus Credit Union member
10% off ski and snowboard programs
10% off rental packages purchased with a purchased ski and snowboard lesson
10% off Saturday and Sunday Tube Park tickets. (Offer is not available Servus Tube Park Fridays)
10% discount for Servus members on regular priced food and beverage at WinSport outlets (subject to standard exclusions) - Members must show their member card to receive discount
OFFER CODE: 4211 – Servus Member Discount – 10%
Servus members are to pre-book via phone or in person and note this discount offer code.
If in person, Servus member needs to show and purchase with Servus Card.
Note: Servus card offers are not valid during blackout dates:
Monday, December 20 – Sunday, January 2
Saturday, February 19 – Monday, February 21
Saturday, March 19 – Sunday, Mar 27
WinSport, a not-for-profit organization, provides opportunities for Canadians of all ages and abilities to lead healthy, active lives through its world-class facilities and programming. As one of the key venues from the 1988 Winter Olympics, WinSport has evolved into a destination that hosts high-profile entertainment and sporting events and competitions while providing recreational year-round fun for people of all ages. Money spent at WinSport facilities supports not only Canadian high-performance athletes, but introduces thousands of Calgarians to mountain-based sports each year.
WinSport is home to Calgary's only ski hill, lift-assisted mountain bike hill, North America's fastest zipline, Western Canada's largest tube park and so much more.
®Member Card is a registered certification mark owned by Canadian Credit Union Association, used under license.
®Mastercard is a registered trademark of Mastercard International Incorporated.