Are you shopping for a new home or looking to renew or refinance your mortgage this year? The Canadian government brought in new rules on mortgage lending in January, and there are some things you need to know.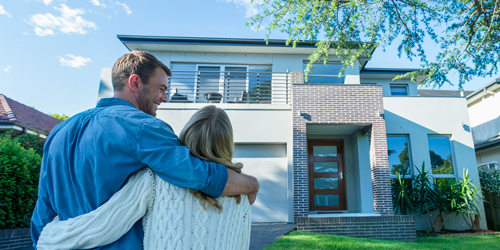 What has changed?
The new rules are designed to protect Canadians from taking on bigger mortgages than they can afford in a time of historically low interest rates. They require homebuyers to meet a new minimum qualifying rate, or "stress test," for insured mortgages. The test tries to predict whether borrowers can keep up with mortgage payments, at their current salary levels, if interest rates were to rise.
The new qualifying rate is the Bank of Canada's five-year benchmark (currently 5.14%). Borrowers who are able to make a down payment of 20% or less must qualify at this rate, subject to final approval by their mortgage lender. Borrowers who can put down 20% or more must qualify at 5.14% or the lender's contract rate plus 2.0%, whichever is greater.
What does this mean for Canadians who want to get, renew or refinance a mortgage this year?
First-time homebuying
No doubt, the new rules will have the biggest impact on people who are house hunting for the first time in 2018. They'll be facing a 20% decrease in affordability. To pass the stress test, they may have to set their sights on a less expensive home. Or they may need to save up for a bigger down payment.
First-time buyers who aren't able to pass the stress test could also apply for a mortgage with a secondary lender who doesn't come under the rules because they're not backed by mortgage insurance. In the end, they could get their dream home but at a higher interest rate and more risk.
Mortgage renewals
Homeowners who need to renew their mortgage this year will not have to take the stress test if they stay with their current lender. But they may not be able to switch to a better rate if they aren't able to pass the test with a different financial institution.
Mortgage refinancing
Homeowners who want to refinance their mortgage (to pay for renovations, for example) will have to qualify for the new loan at the benchmark rate or their current contractual mortgage rate plus 2.0%, whichever is greater. If they're already close to their borrowing limit, they may have to settle for a smaller loan.
This is just a simple overview of the recent changes to the mortgage lending rules. For more information about mortgages in Canada, see the Government of Canada website.
And if you're looking to apply for, renew or refinance a mortgage this year, come in and talk to a Servus mortgage specialist. Servus offers tailored mortgage advice based on your needs whatever your life stage. You can find a mortgage specialist online or call us at 1.877.378.8728.