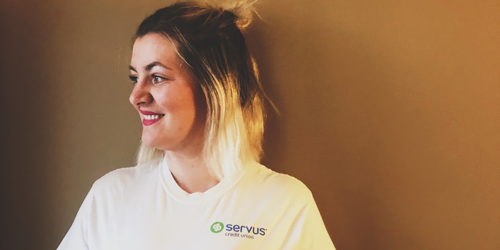 Nermisa Omerovic, Servus Assistant Branch Manager and successful blogger behind Letters to La La Land, shares her top 8 tips to save $5 per day or more!
---
If you ask me, being financially fit means being able to travel and not use credit. Finances are a touchy subject to many, but they shouldn't be. I started by meeting with my Servus financial advisor, where one of the things I had to do was start saving. So I started out small, implementing a plan to save $5 a day and be one step closer to being financially fit.
I mean, who couldn't use a bit of extra cash in their pocket? Maybe you use it to go a trip (like me) or pay down debt–either way, $5 a day can make a difference. Don't believe me? Check the math, and we all know that math doesn't lie! If you were to save $5 a day every day in June, that's 30 days x $5 a day=$150 dollars. An average of $150 dollars a month x 12 months is $1800! With $1800 you can get an all-inclusive trip to Cuba for two or make an extra mortgage payment, getting you one step closer to being debt-free.
Now, I know you are reading this and thinking, "easier said than done"! But don't give up on me yet, check out these tips on how to easily save money every day:
1. Cut your banking fees.
ATM and account fees can add up. If you are using ATMs that do not belong to your credit union or bank, you are getting charged, usually twice: once at time of transaction at the ATM you are using, and once at month end by your financial institution. Review your account fees--what are you getting charged for? What is included? Not all accounts are created equal. An all-inclusive account might cost more, but what is the point of you having a cheaper account if you have limited transactions and have to pay extra for bill payments and e-transfers? Each time you plan and use your own credit union or bank account ATM you save $5 on average. In Canada if you are part of the credit union system, you can use most credit union ATMs for free.
2. Skip your daily treat.
As I already stated, $5 a day on coffee can add up to about $1800 per year! So ditch your daily soda, coffee or vitamin water. Make coffee at home, drink water from a reusable bottle—it's a great choice for your health and the environment, too! Instead of treating yourself, set up a separate savings account to put this money in.
3. Be a smart reader.
I love reading, but the cost of books can certainly add up. Join a library and you can borrow books to read for free! I have a Kindle with Overdrive on it, and this allows me to borrow books digitally; iPad users can download Libby to borrow e-books from their local library. This can save you ton of money, and you don't have to give up reading! If you know you spend an average of $20 on a book, transfer that in a savings account, and get a book from the library for free.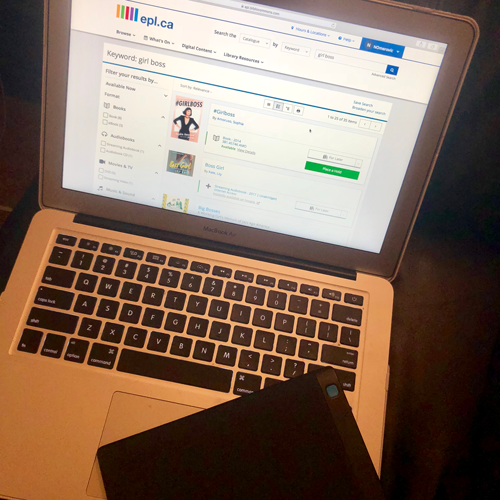 4. Make a lunch.
This goes hand in hand with cutting down on your daily treats. Lunch is—what—$10 a day? More? Make a lunch even 3 days of the week, that is $30 on average a week you save. I am not saying you fully give up dining out, but cutting down can make a lot of difference. Use that $30 to top off your RRSP or make an extra payment on your credit card.
5. Cut down on interest.
Most people have some debt—whether in the form of a mortgage, credit cards with balances or car loans—which is charging interest and costing you money. Start by talking to your financial advisor to see if you can get a better interest rate. Additionally, add even $10 a week to your debt and pay it off faster. You can use this accelerated debt payoff calculator to run some numbers and see what your debt is costing you.
6. Get paid for your business.
Many places will have points/rewards for shopping with them, and as annoying as having 15487212 cards for all the stores, over time you do get some rewards. Places like your local credit union pay you simply for banking with them in the form of profit sharing. There is no catch, just cash back! To see what you could be getting back, check out Servus's Profit Share® Calculator.
7. Join the club.
Coupons and discounts can save you a ton of money. Yes, being on every e-mail list can suck, but I have created an e-mail address dedicated to subscribing to stores I shop at frequently so I can get coupons and notices of sales and discounts. 10% here and there adds up over time!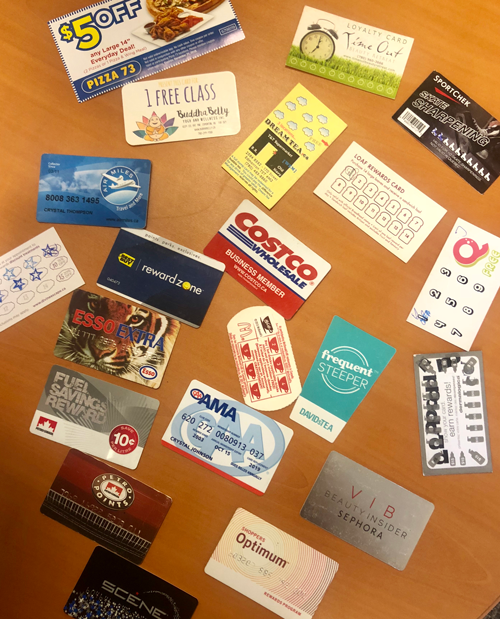 8. Don't let entertainment break the bank.
A night out at the movie, going to a play or visiting a museum can cost a lot. I recently went to a movie and it was $58 for two of us. So, pull out your board games, switch your cable for Netflix and find free local events to attend. Many organizations that are committed to giving back to communities offer savings on local events (and some are free!). Servus Credit Union supports lots of events in various communities, including pay-what-you-can at the Citadel and free access to art galleries and museums. Do your research, follow your favorite local businesses online, and be in the know and you could potentially save a ton of money.
I know that $5 might not sound like a lot, but that money can really add up over time. You work hard for your money, so you want your money to work for you. Until next time!