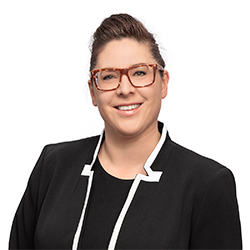 Say hello to Amber Haworth. Amber joined Servus's Board of Directors in 2021.
Amber has more than 20 years of experience in the energy sector supporting finance, business development, and commercial operations with several years' experience in diversified global companies.
Amber holds the professional director designation (ICD.D) from the Rotman School of Management and previously served on the board of directors for another Alberta credit union where she was a member of their audit finance, risk, and HR committees.
Amber holds an undergraduate degree from Queens University, and an MBA with a specialization in Finance from the University of Calgary.
Amber lives in Calgary with her family, and enjoys reading, researching energy transition, and art.