Annual General Meeting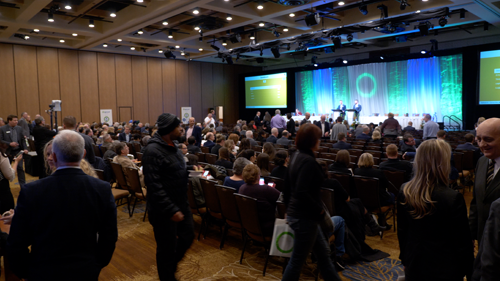 Servus Credit Union hosted its first ever virtual Annual General Meeting on Wednesday, March 3.
At the meeting Servus's Board of Directors and CEO answered member questions and provided a number of updates including:
Additionally, current Servus President & CEO Garth Warner was recognized for his contributions to the credit union as he prepares to retire later in spring 2021.
Watch the full AGM on our Youtube channel.
Past Annual General Meeting
2020
We hosted the 2020 AGM in Red Deer on March 4.